This integration application is no longer available.
---
Description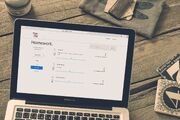 PlanHW is a homework planner for the modern student, and it has features to match - including natural language recognition (you can type "math packet due monday (pages 5-10)" and PlanHW will set a task due for monday, and set a description of "(pages 5-10)", smart reminders that don't cloud up your email, and many more - you can signup and use it with Habitica for free!
Usage
Ad blocker interference detected!
Wikia is a free-to-use site that makes money from advertising. We have a modified experience for viewers using ad blockers

Wikia is not accessible if you've made further modifications. Remove the custom ad blocker rule(s) and the page will load as expected.